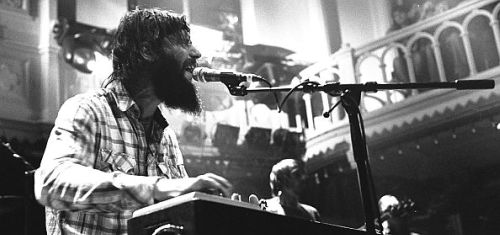 Last Saturday The Band Of Horses played in Paradiso in Amsterdam. I like their music, a beautiful mixture of sound, with the astonishing high pitch voice of Ben Bridwell. We went with the four of us. Too bad I was the only one digging their music I guess, since the others all left early. Maybe it was because of the wall of sound, maybe it was their lack of taste. Doesn't matter, I had a great time :-)
[ add comment ]
( 19 views ) |
permalink
|





( 3 / 1286 )
---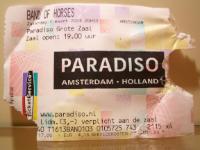 This is how my concert tickets arrived two days ago. Apparently something went wrong on the way to my home. Somehow I don't think this is the way they supposed to look.
Well, after contacting
TicketService
4 brand new tickets arrived today. That's what I call TicketService, way to go guys!
[ add comment ]
( 31 views ) |
permalink
|





( 3 / 35 )
---
I googled a bit, searching for opinions on this specific model. To my astonishment, I read in a
review here
that the reviewer
had a bit of trouble with the g-string coming out of tune recently
I was flabbergasted, really. Hellˇˇˇˇˇ, what's the big deal here, every time I tried (that was after finding out where the g-string was) it definitely sounded out of tune!!
[ 2 comments ]
( 60 views ) |
permalink
|





( 3 / 5244 )
---
Band of horses will perform in Paradiso, Amsterdam on 1.March 2008. It has been a while since we visited a concert, so this would be a nice opportunity.
[ add comment ]
( 27 views ) |
permalink
|





( 3 / 121 )
---
<<First
<Back
| 1 | 2 | 3 | 4 | 5 | 6 | 7 | 8 | 9 |