Tested on my SL-C3100, this is a small bootable
Poky
2.6.23 kernel with a copy of the Android OS from the
SDK
(qemu) emulator.
Installation on the Zaurus is done in the usual way:
1. Download the following files and copy them to a SD card.
2. Remove battery and power adapter cable
3. Wait for 5 seconds
4. Replace battery, close and lock battery cover
5. Attach power adapter cable
6. Keep OK button pressed while pressing on/off switch
7. From the Japanese menu, choose option 4 (Update), then 2 (SD) and finally Y
Flashing starts, and you are asked if you want to flash the kernel, if you want the microdrive to be formatted and if you want the root filesystem to be installed.
Accept all questions answering them with y
After flashing is complete, the machine is rebooted. Login with root and type /start to start Android.
Have fun, and let me know if you like it ;-)
[ 6 comments ]
( 417 views ) |
permalink
|





( 3 / 47601 )
---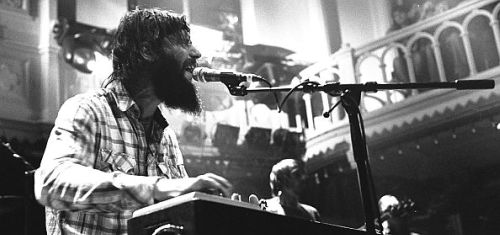 Last Saturday The Band Of Horses played in Paradiso in Amsterdam. I like their music, a beautiful mixture of sound, with the astonishing high pitch voice of Ben Bridwell. We went with the four of us. Too bad I was the only one digging their music I guess, since the others all left early. Maybe it was because of the wall of sound, maybe it was their lack of taste. Doesn't matter, I had a great time :-)
[ add comment ]
( 19 views ) |
permalink
|





( 3 / 60251 )
---
After hours of spitting through traces trying to resolve all errors and searching for differences between the emulator and the Zaurus my conclusion was that the main difference was the way the framebuffer was used. Android uses a panning mechanism (page flipping) for screen updates, and this is currently unsupported in the default pxa2xx framebuffer code of the linux 2.6.23 kernel.
So I tried to add panning support to the framebuffer code, and with success! It needs some debugging though, because there are still some minor problems with the screen updates, but hey, the saga continues, Android on the Zaurus still seems to be a perfect match!
A few quick shots taken with my camera: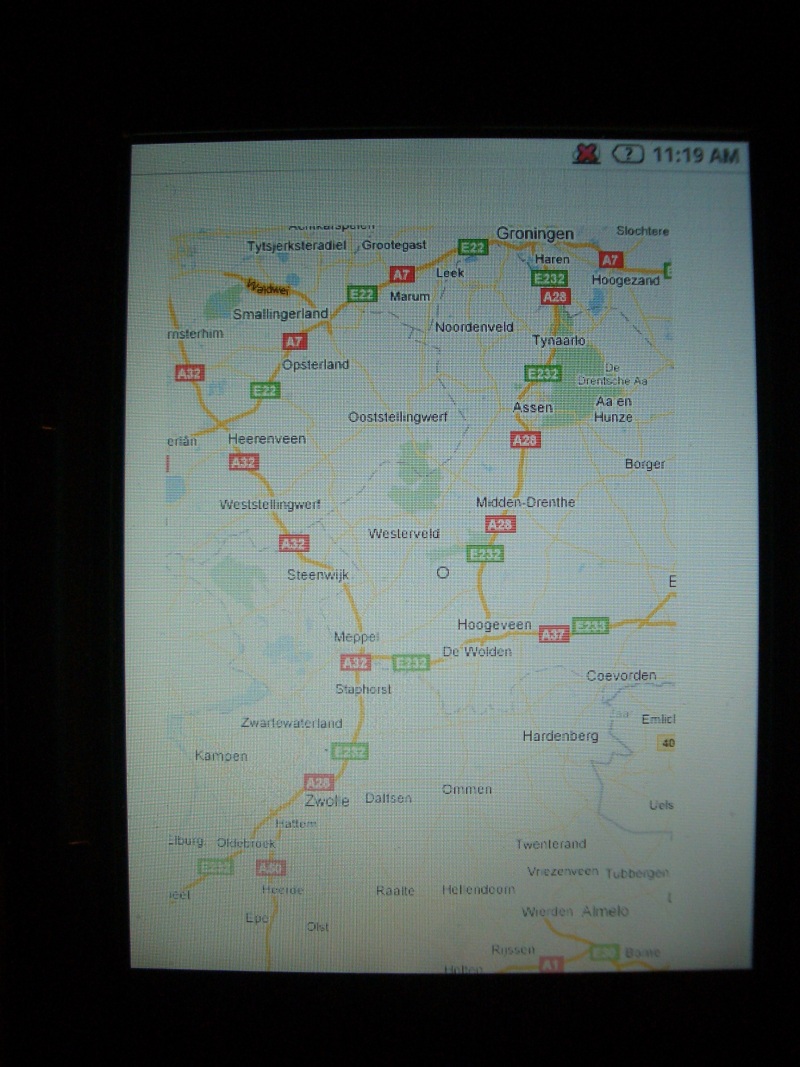 [ 6 comments ]
( 216 views ) |
permalink
|





( 3 / 46196 )
---
So I fiddled a bit with the Android emulator tonight. I thought it might be interesting to see what the differences are between running Android on the emulator and on the Zaurus.
I modified ramdisk.img a bit, so Android doesn't starts up automatically in the emulator and I've also added strace to the image, which can be found in the root(/) directory. The emulator can be started using the
modified image
by running:
emulator -debug-kernel -console -ramdisk cortez.img
Now the emulator boots up and ends with a prompt. At that point, start Android by running:
# strace -ff -F -tt -s 200 -o /data/log-zygote.txt /system/bin/app_process -Xzygote /system/bin --zygote &
# strace -ff -F -tt -s 200 -o /data/log-runtime.txt /system/bin/runtime &

This creates lots of log files, which now can be compared to the Zaurus log files. My logs can be found
here
[ add comment ]
( 50 views ) |
permalink
|





( 3 / 46802 )
---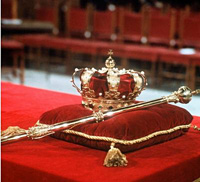 A bit late, I know, but to my astonishment I
just read
that our prince of Orange, WimLex, has bought himself an iPhone in november 2007 already in an Apple store somewhere in New York.
I just tried to call him to ask him why he didn't told me anything about how to downgrade, jailbreak and activate the phone here in the Netherlands, but he doesn't seem to know how to get his voice mail up and running, because I'm unable to leave any messages. Could this be due to a memory overflow?!
[ add comment ]
( 12 views ) |
permalink
|





( 3 / 56245 )
---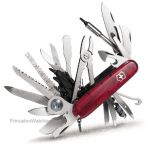 Yesterday I took some time to set up all the tools needed to see whether or not the latest emulator image could be ported to the Zaurus easily.
First I investigated the emulator a bit using the adb-debugger. An important change can be seen when running
mount
rootfs / rootfs rw 0 0
/dev/pts /dev/pts devpts rw 0 0
/proc /proc proc rw 0 0
/sys /sys sysfs rw 0 0
/tmp /tmp tmpfs rw 0 0
/dev/block/mtdblock0 /system yaffs2 rw,nodev,noatime,nodiratime 0 0
/dev/block/mtdblock1 /data yaffs2 rw,nodev,noatime,nodiratime 0 0
/dev/block/mtdblock2 /cache yaffs2 rw,nodev,noatime,nodiratime 0 0
/tmp and /cache are added since the previous version, so we have to add them to the Zaurus image as well.
Next thing I did was to rip the emulator file system. This can be done easily by pushing the
binutils
package to the emulator and archiving the /system, /data and /cache directories using the
adb shell
command.
Having that, I downloaded the
Linux 2.6.23 Android M5-RC14 kernel
and created a diff file against a vanilla 2.6.23 kernel to see the specific Android changes.
Since kernel debugging isn't exactly one of my favorite hobbies, I then created a complete Zaurus (Spitz) image with the kernel used in the previous Android release, just to see what it did. Well, this ends up with a black screen, no bouncing red ball, nothing.
Setting the logging level to 7 or 8 shows lots and lots of errors, mostly related to the binder block device. I guess that's were most changes took place.
I am now in the process of applying the kernel changes. This is rather time consuming, so this could take a while longer. Unfortunately I don't have that much spare time currently. I know
AndroidZaurus
is also working on this, so maybe we could make this a joined effort .
[ add comment ]
( 14 views ) |
permalink
|





( 3 / 46512 )
---
new Android SDK
recently... sigh, so much to do and so little time. I'll try to get this ported onto my Zaurus shortly, because it's so damn cool. We'll manage I'm sure, just wait and see.
Has someone ripped the file system already, or even better, managed to get the kernel patched successfully?
Anyway, dust off the dev-tools, get the party hats and let's get it on!
[ 1 comment ]
( 62 views ) |
permalink
|





( 3 / 46221 )
---

An apple a day keeps the doctor away, my mom used to say. The thought of these wise words crossed my mind while standing in the Apple store on my trip to the united states. My mom meant different apples of course, I knew that, but these Apples were looking really juicy!!
So, to make a long story even longer, I decided later that week that I wanted an iPhone, so I went over to the Apple store again and bought myself one. Since I knew that the phone would be usable only with a two-year (US) contract with AT&T I did some investigation first just to make sure it would be possible to use it here in the Netherlands using my current carrier provider contract.
Browsing the Net I entered the great new world of OOB's (Out Of the Box), Jailbraking, Firmware downgrading, activation, unlocking and the likes. Impressive, I didn't had the time to read all the details at that time, but I knew enough, namely that it would be possible with some effort.
After buying and unpacking the device a few things were striking. Apple really knows how to create beautiful looking devices, but I've
NEVER
seen any device with so little instructions. Just a small paper saying you have to browse to a website for full instructions. After charging, the device just says "Connect to iTunes to activate". That's all, no further functioning whatsoever. This is weird!
Well, back in Holland I started to read all about unlocking the device. I was glad I did that first, because otherwise I would probably already upgraded the device to the last firmware, which would have made unlocking a real drag. Anyway, after following the excellent step by step guide from the
hackint0sh
guys the iPhone was usable as a luxurious iTouch after some time. No phone function, that was still a no-go area, since this hasn't been hacked by means of software until now as far as I know.
So I searched for hardware solutions, found a seller on eBay selling some Chinese SIM manipulation card, and took the risk of buying one. Two days later the SIM arrived, and following a simple online guide
here
my iPhone displays Vodafone as a provider now, and I'm the happy owner of a fully working iPhone. Not bad at all, and that within just a week time!
[ 3 comments ]
( 117 views ) |
permalink
|





( 3 / 46736 )
---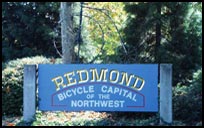 I guess I shouldn't complain, getting the opportunity to travel to the United States, expenses paid by the company I work for. I'll be at Micro$oft headquarters in
Redmond
for a complete brainwash. All existing and new technology will be shown there, so we know how to create enterprise solutions the M$ way.
Worst case scenario, I won't be able to speak the word "Linux" out loud, and I dump my Zaurus for a PocketPc. That's something to look forward to ;-)
So expect no updates nor mail reading for the oncoming week. I hope I'll be able to read a book, so next week there will be a different "Cover to cover" finally.
[ 5 comments ]
( 139 views ) |
permalink
|





( 3 / 48200 )
---
speculatrix
.
Included in this image are following additional packages on default:
update-modules
apt
ipkg
midnight commander
strace
altboot (I kind of like it)
wireless-tools
wpa-supplicant
pcmciautils
Apart from that, you'll find the key settings are applied as described by
Android Zaurus
. Last but not least I've added his Rotation applet. Great little utility!
The installation instructions are still the same, so I just updated the download links, which can be found in the
menu item
on the left.
Once again, have fun!
IMPORTANT UPDATE: It seems that there was an error in the gnu-tar version. Please re-download if you had problems
[ add comment ]
( 27 views ) |
permalink
|





( 3 / 46374 )
---
<<First
<Back
| 1 | 2 | 3 | 4 | 5 | 6 | 7 | 8 | 9 |
Next>
Last>>