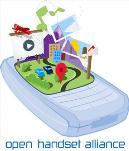 It seems like you never can do anything unnoticed here on the Net.
The word
that we as proud owners of a Zaurus are part of the happy few
Android
users is traveling fast. Thanks for mentioning my efforts guys, but most credits go to others, I just followed their instructions and created a hassle-free installation so others can give it a try as well.
I've added the installation instructions from my earlier post in the menu on the left. Installation won't get easier than this I think, and believe me, it's really worth giving it a try. So install it while it's still fresh :-)
[ add comment ]
( 18 views ) |
permalink
|





( 3 / 5079 )
---
<<First
<Back
| 1 | 2 | 3 | 4 | 5 | 6 | 7 | 8 | 9 |
Next>
Last>>