I finally uploaded the Akita image for the latest version of Android. For installation instructions see
the link
in the menu on the left. Unfortunately I had to replace the previous M3-RC37 release because of lack of disk space.
Please report any problems, and of course any reports on successful installation are welcome as well ;-)
[ 3 comments ]
( 195 views ) |
permalink
|





( 3 / 49215 )
---
It's too late now, I have to leave it for later. Sorry to keep you all waiting so long. I'll get me a new card tomorrow, do the testing, and hope to get the image up as soon as possible.
[ add comment ]
( 25 views ) |
permalink
|





( 3 / 49182 )
---
android-root.tar.gz
). Same installation instructions apply, so please see the instructions in the previous post. Strange thing for me when testing the image was after startup the screen stays black. When pressing any key the boot process continues. I don't know why this is. When time permits I'll try to fix this.
[ 5 comments ]
( 309 views ) |
permalink
|





( 3 / 43516 )
---
I'm currently unable to upload a new version, so it will have to wait until tonight. Sorry for the inconvenience!
[ add comment ]
( 12 views ) |
permalink
|





( 3 / 43019 )
---
:-(
UPDATE: There are problems reported using the M5-RC14 release. I'm currently investigating the issues. More on this later.
[ add comment ]
( 16 views ) |
permalink
|





( 3 / 49088 )
---

Tested on my SL-C3100, this is a small bootable
Poky
2.6.23 kernel with a copy of the Android OS from the
SDK
(qemu) emulator.
Installation on the Zaurus is done in the usual way:
1. Download the following files and copy them to a SD card.
2. Remove battery and power adapter cable
3. Wait for 5 seconds
4. Replace battery, close and lock battery cover
5. Attach power adapter cable
6. Keep OK button pressed while pressing on/off switch
7. From the Japanese menu, choose option 4 (Update), then 2 (SD) and finally Y
Flashing starts, and you are asked if you want to flash the kernel, if you want the microdrive to be formatted and if you want the root filesystem to be installed.
Accept all questions answering them with y
After flashing is complete, the machine is rebooted. Login with root and type /start to start Android.
Have fun, and let me know if you like it ;-)
[ 6 comments ]
( 417 views ) |
permalink
|





( 3 / 43616 )
---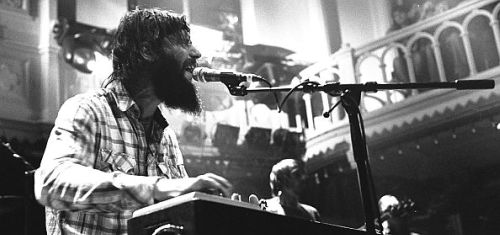 Last Saturday The Band Of Horses played in Paradiso in Amsterdam. I like their music, a beautiful mixture of sound, with the astonishing high pitch voice of Ben Bridwell. We went with the four of us. Too bad I was the only one digging their music I guess, since the others all left early. Maybe it was because of the wall of sound, maybe it was their lack of taste. Doesn't matter, I had a great time :-)
[ add comment ]
( 19 views ) |
permalink
|





( 3 / 55144 )
---
After hours of spitting through traces trying to resolve all errors and searching for differences between the emulator and the Zaurus my conclusion was that the main difference was the way the framebuffer was used. Android uses a panning mechanism (page flipping) for screen updates, and this is currently unsupported in the default pxa2xx framebuffer code of the linux 2.6.23 kernel.
So I tried to add panning support to the framebuffer code, and with success! It needs some debugging though, because there are still some minor problems with the screen updates, but hey, the saga continues, Android on the Zaurus still seems to be a perfect match!
A few quick shots taken with my camera: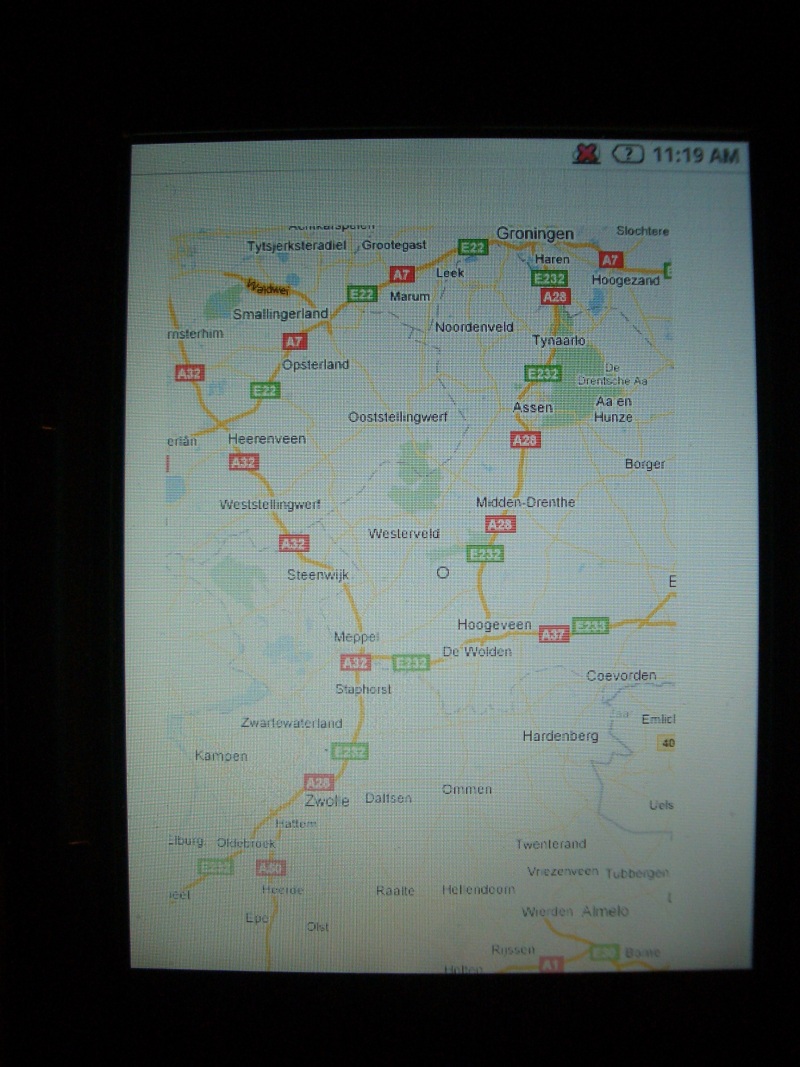 [ 6 comments ]
( 216 views ) |
permalink
|





( 3 / 42236 )
---
So I fiddled a bit with the Android emulator tonight. I thought it might be interesting to see what the differences are between running Android on the emulator and on the Zaurus.
I modified ramdisk.img a bit, so Android doesn't starts up automatically in the emulator and I've also added strace to the image, which can be found in the root(/) directory. The emulator can be started using the
modified image
by running:
emulator -debug-kernel -console -ramdisk cortez.img
Now the emulator boots up and ends with a prompt. At that point, start Android by running:
# strace -ff -F -tt -s 200 -o /data/log-zygote.txt /system/bin/app_process -Xzygote /system/bin --zygote &
# strace -ff -F -tt -s 200 -o /data/log-runtime.txt /system/bin/runtime &

This creates lots of log files, which now can be compared to the Zaurus log files. My logs can be found
here
[ add comment ]
( 50 views ) |
permalink
|





( 3 / 42841 )
---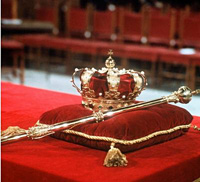 A bit late, I know, but to my astonishment I
just read
that our prince of Orange, WimLex, has bought himself an iPhone in november 2007 already in an Apple store somewhere in New York.
I just tried to call him to ask him why he didn't told me anything about how to downgrade, jailbreak and activate the phone here in the Netherlands, but he doesn't seem to know how to get his voice mail up and running, because I'm unable to leave any messages. Could this be due to a memory overflow?!
[ add comment ]
( 12 views ) |
permalink
|





( 3 / 51534 )
---
<<First
<Back
| 1 | 2 | 3 | 4 | 5 | 6 | 7 | 8 | 9 |
Next>
Last>>