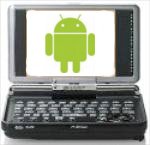 Just a quick note to say I managed to get Android 1.6 aka Donut working. I tested it on my Zaurus SL-C860. I had to add support for Android in the (2.6.31-rc9) kernel and fix some small glitches in the code to get it boot. There are still lots of things to fix though. On first impression the keymapping is wrong, the touchscreen doesn't respond and it boots in portrait on default. It took quite a while to find out how to get Alsa (sound) working, but that seems to be fixed finally.
So, there are lots of things to do, meaning I have to spend more hours experimenting, debugging, configuring. -sigh-
First try on getting the htc-hero theme running didn't work. Would by nice to have that working as well...
[ 10 comments ]
( 1965 views ) |
permalink
|





( 3 / 64263 )
---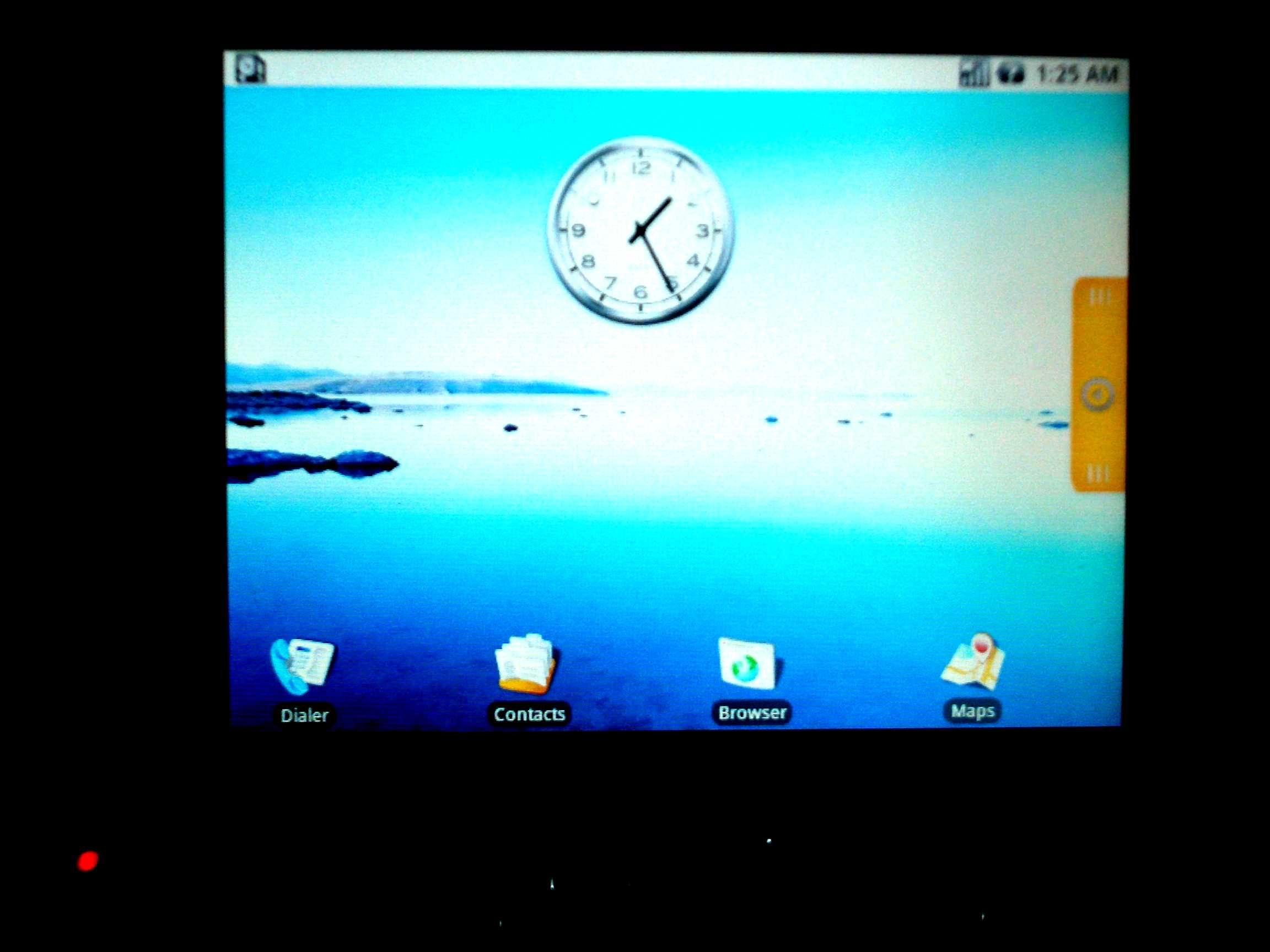 [ 7 comments ]
( 599 views ) |
permalink
|





( 3 / 52928 )
---
Now, plans were to combine two ongoing projects of mine, Android and Zubuntu, and make it into one distro. But I'm still having too much problems with Zubuntu (I'm working on the 8.04 release) so I switched, for the time being, to Poky. I read that
OpenenedHand was recently acquired by Intel
, so we might see some (more) of Poky back in
Moblin
in one of the next releases.
So what you download and install here is mainly a
Poky distro
in the first place. It's very stable and pretty complete. Give it a try, I like it better each time I see and use it. It's based on a 2.6.26 kernel patched for Android. Although the Android SDK was based on a 2.6.25, I ported the patches needed to get it working in 2.6.26.
Android is pretty basic I guess. I didn't test all features, and I'm sure that a some things don't work yet. Like the touchscreen for instance.
Installing Poky & Android
Installation on the Zaurus is done in the usual way:
1. Download the following files and copy them to a SD card.
2. Remove battery and power adapter cable
3. Wait for 5 seconds
4. Replace battery, close and lock battery cover
5. Attach power adapter cable
6. Keep OK button pressed while pressing on/off switch
7. From the Japanese menu, choose option 4 (Update), then 2 (SD) and finally Y
Flashing starts, and you are asked if you want to flash the kernel, if you want the microdrive to be formatted and if you want the root filesystem to be installed. Accept all questions answering them with y
After flashing is complete, the machine is rebooted and Poky starts. First boot takes some time because of initial configuration taking place.
Now, before getting on to Android, play around in Poky and see if you like it. It's really worth a try!
Starting Android
You have to exit the Poky interface by pressing Ctrl-Alt-Backspace simultaneously. On the prompt, press Enter and login with user root. No password is needed. Now type:
chroot /home/android /init
Android should boot now.
Exit Android
I haven't found a better way, so let me know if there is one. Press Fn-Right to see the Android console, and type "reboot" to reboot the machine. Poky will be (re)started.
Enjoy Android, and hopefully Poky. Thanks again for Speculatrix for sharing some hosting space. Much appreciated!
By the way, if you like what I'm doing, be so kind to click on as much advertisements (on the left) as you can.
:-)
Cheers,
cortez
[ 6 comments ]
( 355 views ) |
permalink
|





( 3 / 48285 )
---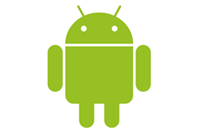 It has been quite a while since I last posted here. I'm busy doing all kinds of things at the same time, not able to finish any of the things I started here. I'll spare you the details.
Anyway, since
Google released a Beta
of Android for us to play with two days ago, I was just thinking if this would be of any interest.
See for yourself here
. The user interface has been revamped pretty extensively. It looks great!
So, anyone in for another Android experiment then?
SDK download can be found
here
. I dusted off my developer tools already to see if I can make this work on my Zaurus again
:-)
[ 9 comments ]
( 248 views ) |
permalink
|





( 3 / 46406 )
---

I already promised a few of you a while back to upload the patches used in the Android image.
For those of you using the OpenEmbedded build system I made it extra easy. Just download and extract
the archive with patches
into the OpenEmbedded directory structure, setup your system to use the linux-rp-2.6.23-r32 kernel and (re)build the kernel by issuing the
bitbake -c rebuild linux-rp
command.
If you haven't setup your OpenEmbedded build system yet, but would like to, you can checkout the Poky development system by running
svn co http://svn.o-hand.com/repos/poky/trunk poky
. Setup the system by following the README file. After that, extract
the archive with patches
into the OpenEmbedded directory structure, and build the kernel.
I included the kernel configurations I used for both the Zaurus Spitz and Akita devices.
For those of you adventurers using a different build system (why would you) or for those of you who just need the code for the panning support in the pxa2xx framebuffer code, replace the pxafb.c file from the vanilla kernel with
the file here
and build your kernel.
[ 6 comments ]
( 270 views ) |
permalink
|





( 3 / 46272 )
---

I finally uploaded the Akita image for the latest version of Android. For installation instructions see
the link
in the menu on the left. Unfortunately I had to replace the previous M3-RC37 release because of lack of disk space.
Please report any problems, and of course any reports on successful installation are welcome as well ;-)
[ 3 comments ]
( 195 views ) |
permalink
|





( 3 / 53196 )
---
It's too late now, I have to leave it for later. Sorry to keep you all waiting so long. I'll get me a new card tomorrow, do the testing, and hope to get the image up as soon as possible.
[ add comment ]
( 25 views ) |
permalink
|





( 3 / 53172 )
---
android-root.tar.gz
). Same installation instructions apply, so please see the instructions in the previous post. Strange thing for me when testing the image was after startup the screen stays black. When pressing any key the boot process continues. I don't know why this is. When time permits I'll try to fix this.
[ 5 comments ]
( 311 views ) |
permalink
|





( 3 / 47506 )
---
I'm currently unable to upload a new version, so it will have to wait until tonight. Sorry for the inconvenience!
[ add comment ]
( 12 views ) |
permalink
|





( 3 / 47005 )
---
:-(
UPDATE: There are problems reported using the M5-RC14 release. I'm currently investigating the issues. More on this later.
[ add comment ]
( 16 views ) |
permalink
|





( 3 / 53086 )
---
| 1 | 2 | 3 | 4 | 5 | 6 | 7 | 8 | 9 |
Next>
Last>>