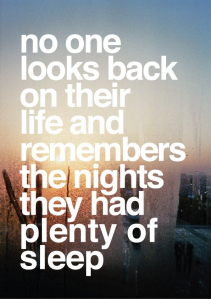 I know, it has been a while since I posted something here. So it might look like nothing much happens here at Omegamoon headquarters. But believe me, the opposite is true.
Since respected Picuntu developer
Alok
got his hands on the rk3188 kernel, a small team of developers have spent much of their free time delving through the kernel code. It has been hard to keep a good balance between work, hobby and a healthy family life the last couple of weeks.
The team that has been working together across the world consists of
Alok
and
Galland
(known for their Picuntu work),
Astralix
(from CrewrRKTablets) and myself. Results were many sleepless nights slowly making progress or sometimes banging our heads against a brick wall. In order to do some groundwork we got support from Perry, one of the owners and founder of
KSK Electrics
, who kindly donated several rk3188 devices to the team members.
Others have posted their rk3188 success-stories online already. I saw an Ubuntu implementation and overclocked kernels already. Very nice! Itís good to see that apparently there are more people working on these devices, which is a good thing! Our small team has a long list of things that still need to be fixed, or things we would like to see support for. On top of this list is Wifi networking and bluetooth support. We think our current implementation of kernel and OS is not yet ready for primetime, but my guess is that this won't take long. Until that time, please bear with us!
Iíll try to post a few things that might be interesting for others as well. We have modded the MK908 and the S400 to get a serial console for instance, and... well, we have more in store. These are exciting times!
[ 14 comments ]
( 4787 views ) |
permalink
|





( 3 / 782 )
---
my github
for anyone willing to give it a try as well. Be careful though. You have to be aware that (for now) the recent stock Android 3.0.36+ based images won't boot with the custom kernel. Cause of this is the Mali driver. It seems there are differences between the kernel driver I use and the userspace binary that is part of the stock kernel. Seems they don't match, resulting in a kernel oops during the boot process.
I also started with the development of a RK3x release of
OpenELEC
v3.0. For any of you that don't know OpenELEC, it is being advertised as a small Linux distribution built from scratch as a platform to turn your computer into an XBMC media center.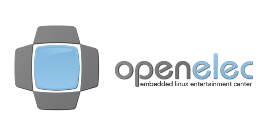 I'm already using OpenELEC on a heavy weight quad-core Intel based machine. I use it as a dedicated media center, and it would be really something if this huge machine could be replaced with one of the noiseless(!) and extremely low powered mini RK3x devices.
I managed to build the complete OpenELEC distribution, replaced the (Android) boot.img and kernel and put the OpenELEC distribution on a SD card. Current status is that the kernel is booting nicely and the good news is that OpenELEC is starting as well, but the X-Server is causing some problems, so it needs more work. I still need to incorporate the Mali X11 driver as well.
I tried to test the OpenELEC distribution on the quad core RK3188 based MK908 as well, but since the boot process is being killed due to the X-Server not starting currently nothing shows up on screen. Maybe I need to try to get the serial console mod working for the MK908 just to see if the custom kernel boots on the RK3188 as well, using all cores...
I feel another solder session coming up

[ 10 comments ]
( 1299 views ) |
permalink
|





( 3 / 940 )
---
Cube U30GT2
recently for my wife (so I keep away from it... for now) and I got the message that the
Tronsmart MK908
has just arrived at my house today as well. Both devices are powered by the quad core RK3188 SOC, and both use version 3.0.36+ of the linux kernel.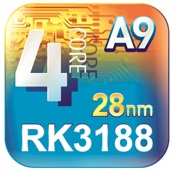 A few days ago
Galland
contacted me saying that he found
this github repository
containing new Rockchip kernel sources that referenced the new quad core RK3188 SOC.
The original source of this repo is once again
bq Readers
, the Spanish tablet maker that was among the first manufacturers to release the RK3066 kernel code last year. The original kernel source is meant for the bq Curie model, and can be found
here
.
Looking at the bq Curie kernel snapshot it is version 3.0.36+ of the linux kernel, like all the RK3188 devices currently use. The code is the most up-to-date Rockchip version that I've seen so far. I started out to configure the kernel for the MK808B because I was curious to know whether or not this kernel snapshot has support for the RK903 Wifi/Bluetooth working out-of-the-box. Since the HDMI drivers are also updated from the version I use it might as well have fixes for the "Black screen/No signal" problem as seen in the 3.0.8+ version of the kernel. I decided to leave all code as-is and see if it compiled to begin with. I had to make a couple of changes in order to get the kernel compiled, and after it finally compiled I had to fiddle with the kernel configuration here and there because of some errors I made in the configuration.
The kernel booted but Android didn't start, so I had to check what happened using the serial console. Problem was that the serial console got disabled early in the boot process, so I couldn't see what went wrong. Current status is that I have the serial console fixed. I now know that Android is not booting because of the missing/non-working NAND module for the 3.0.36+ kernel. I tried changing the kernel version back to 3.0.8+ but then the NAND module crashes. So next thing will be to copy over the 3.0.36+ version from the Cube or the MK908 to see if that works.
Looking at the code a bit further one sweet thing I found was that it finally contains source code for clock_data.c. I broke my head over this previously closed source part over and over again. I need to investigate this piece of code later, since this might open up more overclock/underclock possibilities. But more importantly it can drastically improve general stability if tweaked correctly.
Hopefully I will find some time later this week to see if this kernel snapshot can be used on the RK3188 quad core MK908 device. If this version of the kernel indeed is usable for the RK3188 quad cores, then a big thank you goes out to
bq Readers
for providing the code. This sets an example for other companies that up until now refuse to follow the (GPL license) rules!
A lot of developments... Nice!
[ 26 comments ]
( 4547 views ) |
permalink
|





( 3 / 1014 )
---
I've been breaking my head on Wifi/Bluetooth support for the MK808B. That took a lot of my time. I disassembled the stock kernel to find out what parts are currently missing in our kernel code. But I still haven't identified the piece of code that is responsible for the RK903 to do it's job. I still don't give up yet, but this one is hard to crack. Thanks again to Rockchip for keeping the kernel closed source. It sucks big time!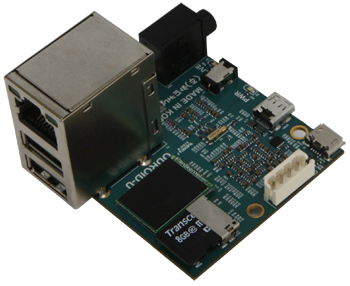 In the meantime I got myself an
ODROID-U2
. This device is based on a quad core Exynos4412 Prime ARM Cortex-A9 running at 1.7Ghz. This is the first quad core device I got my hands on, and first impressions are that this device is really speedy.
I haven't had much time to tinkle with it, but I think this device is capable of running as a full fledged media device.
Good thing is that
kernel source
is available for the Exynos4412, and there are several distributions to choose from already, including Ubuntu, Xubuntu, Debian, Fedora, OpenSUSE and of course Android.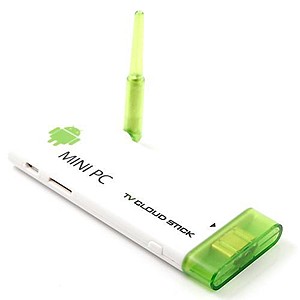 I also got a
V8
donated from Tomato. This dual core RK3066 device has one big advantage over the MK808 device. The external Wifi antenna provides the reception that the MK808 is missing badly.
Apart from the Wifi antenna there's not much difference compared to the MK808 though. It doesn't have Bluetooth, it runs Android 4.1 and has the same connectivity. Stock kernel is 2.6.35.7+ so that definitely needs an update.
Since I got this device sponsored by the manufacturer I tried to get my hands on the RK3066 kernel source through them as well. Without success, that's still a no-go. I tried to explain the value of open source, and what the open source community could do to help boost their sales. But somehow they feel that by returning kernel sources to the community, like they're obliged to do according to the GPL license, they are giving away intellectual property. It's like talking to a chair really!
[ 6 comments ]
( 167 views ) |
permalink
|





( 3 / 1061 )
---
A lot of you have tried to