This is how my concert tickets arrived two days ago. Apparently something went wrong on the way to my home. Somehow I don't think this is the way they supposed to look.
Well, after contacting
TicketService
4 brand new tickets arrived today. That's what I call TicketService, way to go guys!
[ add comment ]
( 22 views ) |
permalink
|





( 3 / 2773 )
---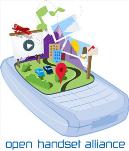 It seems like you never can do anything unnoticed here on the Net.
The word
that we as proud owners of a Zaurus are part of the happy few
Android
users is traveling fast. Thanks for mentioning my efforts guys, but most credits go to others, I just followed their instructions and created a hassle-free installation so others can give it a try as well.
I've added the installation instructions from my earlier post in the menu on the left. Installation won't get easier than this I think, and believe me, it's really worth giving it a try. So install it while it's still fresh :-)
[ add comment ]
( 14 views ) |
permalink
|





( 3 / 2682 )
---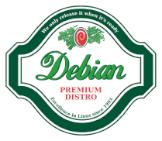 I started to document my attempts on creating a clean debian system from scratch on my Zaurus. Although this has been done before using a ready-made root filesystem, my attempts start from scratch. Bear with me
here
I'm still working on it, so it may be a bit premature to give it a try by following the instructions step by step.
Please leave a note if you find any errors. Thanks in advance!
[ add comment ]
( 10 views ) |
permalink
|





( 3 / 2523 )
---

I googled a bit, searching for opinions on this specific model. To my astonishment, I read in a
review here
that the reviewer
had a bit of trouble with the g-string coming out of tune recently
I was flabbergasted, really. Hellˇˇˇˇˇ, what's the big deal here, every time I tried (that was after finding out where the g-string was) it definitely sounded out of tune!!
[ 2 comments ]
( 57 views ) |
permalink
|





( 3 / 2608 )
---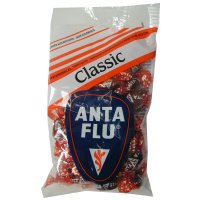 I checked the
symptoms
and did a post-
diagnosis
so now I know what was going on with me the last week or so. It wasn't "just" a
common cold
, no, I had
the flu
!!
Oh yeah, and by the way, stophoest certainly doesn't have the effect the name (dutch for stop coughing) suggests. It's just a way of selling bad tasting candy to sick people like me. Well, paracetamol and lots of rest did the trick for me, like always.

[ add comment ]
( 17 views ) |
permalink
|





( 3 / 2523 )
---
Band of horses will perform in Paradiso, Amsterdam on 1.March 2008. It has been a while since we visited a concert, so this would be a nice opportunity.
[ add comment ]
( 21 views ) |
permalink
|





( 3 / 2543 )
---
LinuxMCE
in favor of M$ Vista. Vista is suckin' big time, period! It's a 10+ minute boot each time, and after 5 minutes or so the systems hangs completely. So I finally decided to dump it. Installation of LinuxMCE was a drag, but finally I got it installed. Playing music and watching movies works great, but somehow my Hauppauge PVR350 (including the infra red control) is not detected. That means I'm missing quite some of the media center experience (whatever that may be), and I'm unable to control the system using a remote control.
Now I see that there's a
new beta
available, based on Kubuntu 0710. I guess that means I have to spent some time reinstalling
[ add comment ]
( 10 views ) |
permalink
|





( 3 / 2407 )
---

Tested on my SL-C3100, this is a small bootable
Poky
2.6.23 kernel with a copy of the Android OS from the
SDK
(qemu) emulator.
Installation on the Zaurus is done in the usual way:
1. Download
zImage.bin
,
updater.sh
,
gnu-tar
and
android-root.tar.gz
and copy the files to a SD card
2. Remove battery and power adapter cable
3. Wait for 5 seconds
4. Replace battery, close and lock battery cover
5. Attach power adapter cable
6. Keep OK button pressed while pressing on/off switch
7. From the Japanese menu, choose option 4 (Update), then 2 (SD) and finally Y
Flashing starts, and you are asked if you want to flash the kernel, if you want the microdrive to be formatted and if you want the root filesystem to be installed.
Accept all questions answering them with y
After flashing is complete, the machine is rebooted. Login with root and type /start to start Android.
This is the basic version, without any of the patches found across the Net.
Have fun, and share your results and findings of course!
[ add comment ]
( 8 views ) |
permalink
|





( 3 / 2298 )
---

Yesterday I was finally successful in running Android on my Zaurus SL-C3100. Build on a minimal 2.6.23 (Poky) linux kernel and the files and info from
this blog
I created a complete installable distro.
The speed is astonishing, I never thought a Java based OS would be able to be this responsive!
There's lot to be done of course. Touchscreen isn't working, as is networking, the display is in portrait mode on default and a lot of applications are still missing. But it's a nice begin!
Great to have this working on my Zaurus, moreover when you know that devices shipped with Android will be sold in the second half of 2008. So we're one of the happy few, and I like that.
[ add comment ]
( 12 views ) |
permalink
|





( 3 / 2249 )
---

When the news was spread that Google
announced
a mobile phone platform called Android I just took it for granted at that time. Always nice to have some serious competition in a smartphone world ruled by micro$oft and symbian. I have a weak spot for symbian somehow, since it's a psion initiative, and build on the experience psion had as manufacturer of PDA's that were always ahead of their time. But I like systems to be open, and symbian simply isn't. And micro$oft, well they sell OS'es still being alpha versions. Daily reboots and complete hangups are a common thing. Enough said, dump it, it's rubbish!
Some week ago I came across
a post
that some clever guys were successful in porting Android to the Zaurus. I'm always interested in initiatives like this. The more distro's available for the Zaurus, the better. Freedom of choice is a good thing after all.
That's when I started to gather some more information about Android. To my astonishment I read that it was based on a Linux kernel, and that most of the OS was build in Java. Linux and Java, this is a combination I like a lot!!
Java on my Zaurus has been an onging experience for me. I've build various JVM's like SableVM,
JAMVM
and of course the official
Sun virtual machine
. My experience: nice to be able to develop small console applications "on the road", but not good enough for serious applications based on a graphical GUI. Although it has a great geek-factor, it simply lacks speed to be very useful in real life.
But, I will certainly check this Android thing out and see if I can make it work on my Zaurus.
[ add comment ]
( 12 views ) |
permalink
|





( 2.9 / 2404 )
---
<<First
<Back
| 1 | 2 | 3 | 4 | 5 | 6 | 7 | 8 | 9 |