I've been breaking my head on Wifi/Bluetooth support for the MK808B. That took a lot of my time. I disassembled the stock kernel to find out what parts are currently missing in our kernel code. But I still haven't identified the piece of code that is responsible for the RK903 to do it's job. I still don't give up yet, but this one is hard to crack. Thanks again to Rockchip for keeping the kernel closed source. It sucks big time!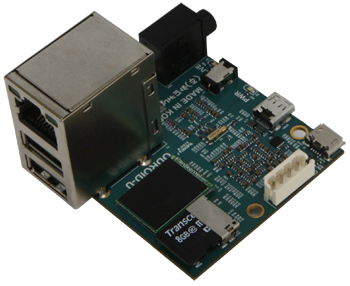 In the meantime I got myself an
ODROID-U2
. This device is based on a quad core Exynos4412 Prime ARM Cortex-A9 running at 1.7Ghz. This is the first quad core device I got my hands on, and first impressions are that this device is really speedy.
I haven't had much time to tinkle with it, but I think this device is capable of running as a full fledged media device.
Good thing is that
kernel source
is available for the Exynos4412, and there are several distributions to choose from already, including Ubuntu, Xubuntu, Debian, Fedora, OpenSUSE and of course Android.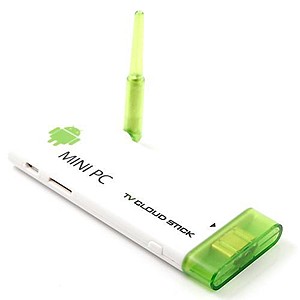 I also got a
V8
donated from Tomato. This dual core RK3066 device has one big advantage over the MK808 device. The external Wifi antenna provides the reception that the MK808 is missing badly.
Apart from the Wifi antenna there's not much difference compared to the MK808 though. It doesn't have Bluetooth, it runs Android 4.1 and has the same connectivity. Stock kernel is 2.6.35.7+ so that definitely needs an update.
Since I got this device sponsored by the manufacturer I tried to get my hands on the RK3066 kernel source through them as well. Without success, that's still a no-go. I tried to explain the value of open source, and what the open source community could do to help boost their sales. But somehow they feel that by returning kernel sources to the community, like they're obliged to do according to the GPL license, they are giving away intellectual property. It's like talking to a chair really!
[ 6 comments ]
( 313 views ) |
permalink
|





( 3 / 17274 )
---
<<First
<Back
| 1 | 2 | 3 | 4 | 5 | 6 | 7 | 8 | 9 |
Next>
Last>>