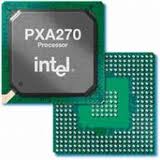 Having my GuruPlug all set up I started building Ubuntu Lucid Lynx (v10.04) some time ago. From scratch, compiled natively, that is. It took me quite some time to get myself acquinted with (re)packaging first, but now I kind of seem to manage my way through it most of the time.
Ubuntu Jaunty (v9.04) was the last version that supports armv5te CPUs. The current versions only runs on the newer ARM processors (armv7+). So that meant I had to re-target all armv7 specific packages to make them work on the (older) armv5te CPUs again. Since this is the only way to get the newer Ubuntu versions going on our beloved Zaurus, it had to be done!
What a work! It probably can be done much quicker, but here's what I did. I took a debootstrap of the ARM (armv7+) version of the official Ubuntu Lucid version to begin with, and started rebuilding all packages one by one, re-targetting them for the armv5te CPUs. Some of the packages need special attention, and others can "just" be recompiled. I have to say, the GuruPlug is really a marvellous piece of hardware, and just perfect for doing this kind of stuff. It's just great not having to concentrate on all these cross-compilation problems you have to deal with when building ARM packages on the i586 platform. I can assure you, the GuruPlug saved me quite some headache!
Before you're going to ask me where all the fun stuff can be downloaded, this post is first of all meant as a status update of the project. Currently I only have the minimal Ubuntu distribution working. All compiled from the original Ubuntu sources, with just minimal changes to some of the packages.
So, no, the complete repository isn't available yet. But I just wanted you all to know that the good news is that it is still possible to get the latest and greatest version of Ubuntu working on our Zaurus. Woohoo!
[ 15 comments ]
( 1771 views ) |
permalink
|





( 3 / 26784 )
---
<<First
<Back
| 1 | 2 | 3 | 4 | 5 | 6 | 7 | 8 | 9 |
Next>
Last>>