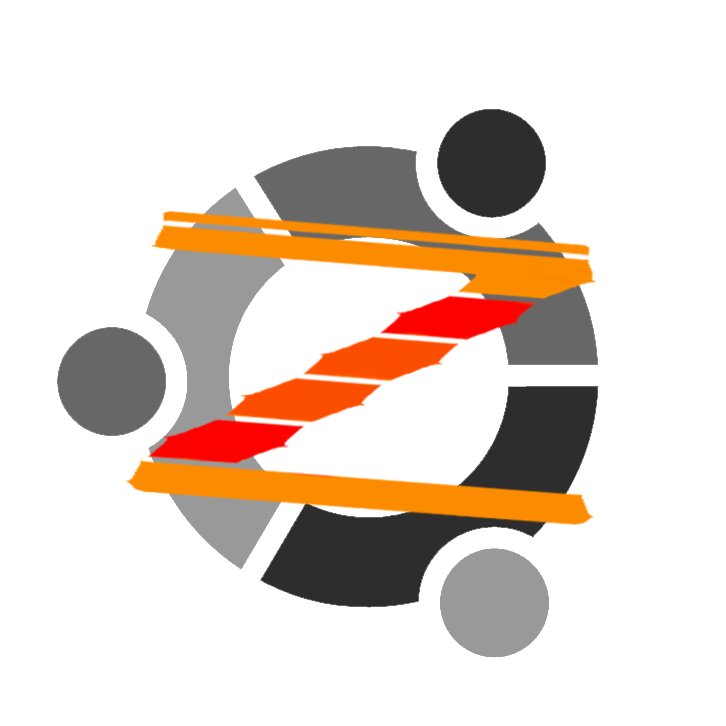 I'm currently finishing off the 1.0 release of Zubuntu. Zubuntu is based on Ubuntu 8.04 "Hardy Heron" using the Mojo "Hasty Hippogriff" repository on top of a Poky 2.6.26 kernel.
There will be two versions, Zubuntu-Base and Zubuntu-Desktop.
The Zubuntu-Base contains "just" the kernel, a working X Server and some basic applications. I leave it up to you to decide what additional packages to install. A lot of the applications can be installed directly from the Mojo repository.
The Zubuntu-Desktop contains, apart from all the packages in Zubuntu-Base, a more complete set of standard applications. Only packages missing currently are PIM applications (Calendar & Contact).
Both Zubuntu distro's will be targeted at the Zaurus Spitz (SL-C3x00) and Akita (SL-C1000) models first. I'm still in the process of getting an alternative boot kernel (kexecboot) working for at least the SL-C7x0 and SL-C860 models, but this will take some more time I'm afraid. I recently acquired a Tosa (SL-C6000L), but I still have to check what is needed to get Zubuntu working on this specific model.
Features
Linux Kernel 2.6.26, EABI only, patched for use with Android 1.0
Sound: Tested and working, including volume control on the back of the device
Touchscreen: Tested and working
Network: Tested and working (tested with Linksys WCF12, Buffalo WL12-CF-S11, Billionton CFLT2-10B)
Rotation: Automatic rotation in X Server once the display is flipped.
Brightness control (Fn-3 and Fn-4): Tested and working
Bluetooth support: Added, but untested
USB Host: Added, but untested
Installed applications in Zubuntu-Desktop
| | |
| --- | --- |
| Desktop: | LXDE |
| Launcher: | LXLauncher (installed, but disabled on default) |
| File manager: | PCManFM |
| Multimedia player: | Audacious |
| Web browser: | Firefox 3. Thinking about replacing it by Midori. |
| | |
| Network manager: | WICD |
| Text editor: | Leafpad |
| Word processor: | Abiword |
| Spreatsheet: | Gnumeric |
| Email: | Sylpheed |
| PDF: | xPDF |
| Instant Messenger: | Pidgin |
| Games: | xMahjongg |
Additional extras
Android 1.0. Will become available later as a seperate download
Help wanted
Some of you offered help already. Thanks a lot! If you're able and willing to help in any way, please drop me a line using the "Contact Me" form, and we'll see what we can work out.
Also, if you think I'm forgetting something important, or if you have any suggestions or improvements, let me know.
Shameless footnote
Once more, if you like what I'm doing here, and/or it is of any help to you, please
keep pressing those advertisements
. The more you press, the more it keeps me motivated.
[ 39 comments ]
( 1652 views ) |
permalink
|





( 3 / 38867 )
---
<<First
<Back
| 1 | 2 | 3 | 4 | 5 | 6 | 7 | 8 | 9 |
Next>
Last>>