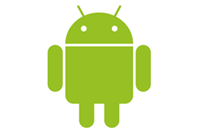 It has been quite a while since I last posted here. I'm busy doing all kinds of things at the same time, not able to finish any of the things I started here. I'll spare you the details.
Anyway, since
Google released a Beta
of Android for us to play with two days ago, I was just thinking if this would be of any interest.
See for yourself here
. The user interface has been revamped pretty extensively. It looks great!
So, anyone in for another Android experiment then?
SDK download can be found
here
. I dusted off my developer tools already to see if I can make this work on my Zaurus again
:-)
[ 9 comments ]
( 248 views ) |
permalink
|





( 3 / 24514 )
---
<<First
<Back
| 1 | 2 | 3 | 4 | 5 | 6 | 7 | 8 | 9 |
Next>
Last>>